Your biofuel has not been demonstrated on a NOTAR® gasifier yet ?
» We provide expertise and capabilities to fully characterise biofuel behaviour in the gasifier.
» Our Benchmarking Plant allows us to adapt our offers to your specific needs
» We design with you the turnkey solution that will meet your demands.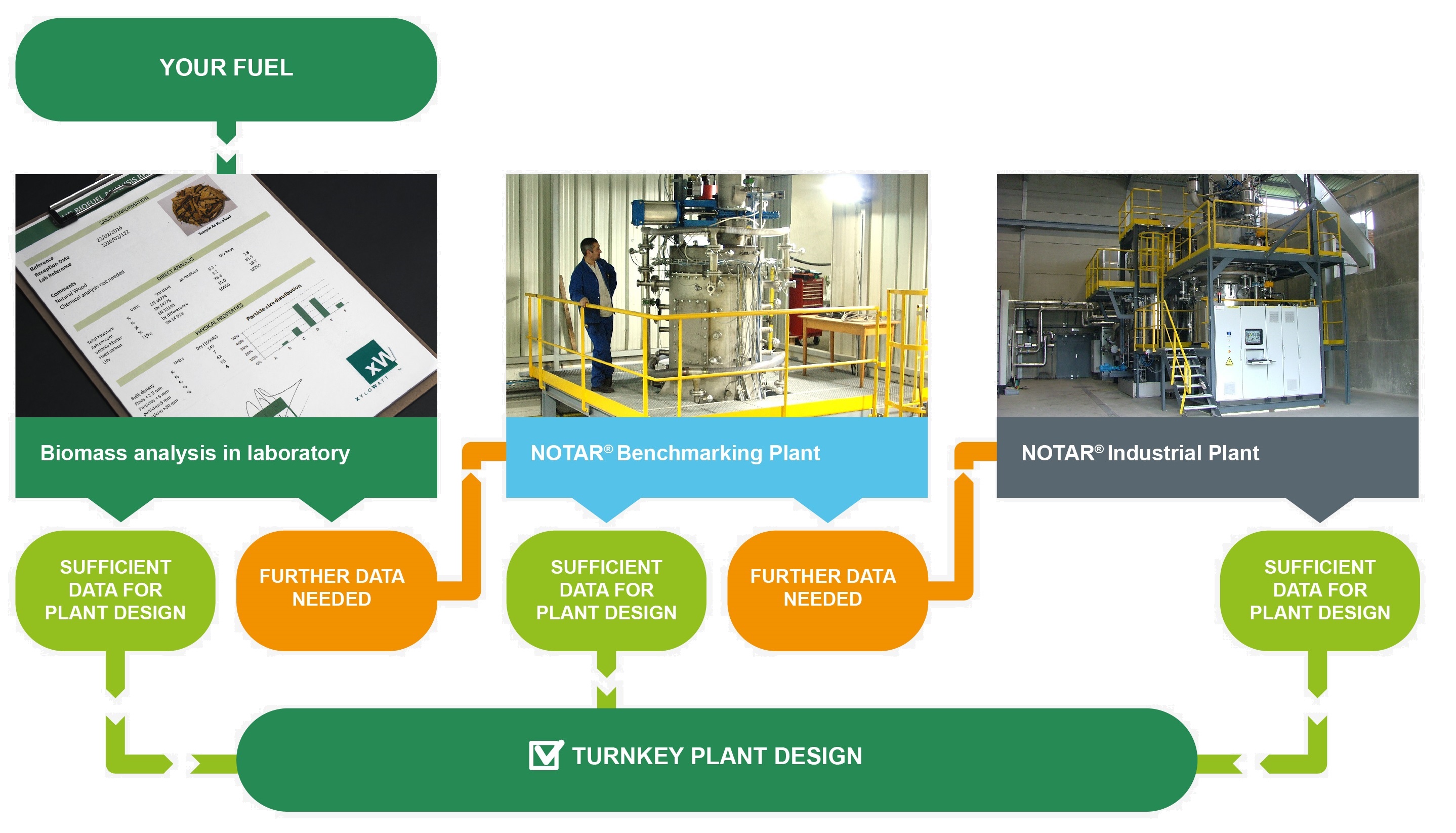 You need power? You need heat?
Let's talk about it!